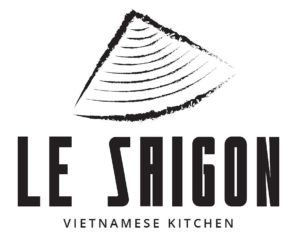 THE BEST VIETNAMESE RESTAURANT IN WELLINGTON
Authentic Vietnamese Dining Experience
Le Saigon
Vietnamese Kitchen
We promise an intimate and relaxed Vietnamese dining experience that offers something different to local and foreign patrons and ensures you enjoy a memorable Vietnamese food experience every time.
A Bit On Our Origin
Vietnam was part of the French Indochina for more than 60 years (1884 – 1945) and because of that, French culture is ingrained in the Vietnamese culture, food, and architecture. The city we now call Ho Chi Minh was the Capital formerly referred to as 'Saigon'.
As 'Le' is one of the most popular surnames in Vietnam and this is how we came about our name 'Le Saigon'.
AUTHENTIC VIETNAMESE CUISINE
Embark on a journey of discovery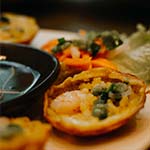 APPETISER
Popular and authentic dishes of Vietnam cuisine.
NOODLES
Each of our Noodle dishes comes in different broth base which were slow-cooked up to 8 hours.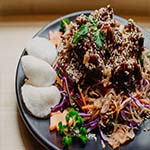 VIETNAMESE STYLE SALAD
Fresh herbs and salad mix with organic brown rice, dress with peanuts, sesame seed, fried shallots, brown rice puff, coated with homemade dressing.
DESSERTS
Our own recipes for an authentic taste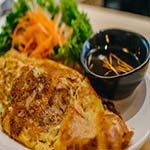 MAINS COURSE
We are using fresh and high-quality products to give the best flavour.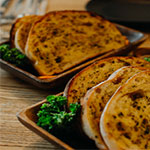 BREADS
We made our own Pate, Garlic Butter and Mayo to give an authentic and unique taste